more than sport / plus que du sport
Playlife
---
Playlife is a not-for-profit charity. The main goal of Play Life is to facilitate the collection and distribution of sports equipment to children in need all over the world. These include schools, orphanages, social structures and other facilities helping children.
Target
---
We choose the school, an orphanage or another structure welcoming children.
Sending
---
We prepare and send the package with the balls and sports equipment.
Receipt
---
Children and school officials receive the material. Make way for the game!
Memories
---
The managers and the children send us some pictures.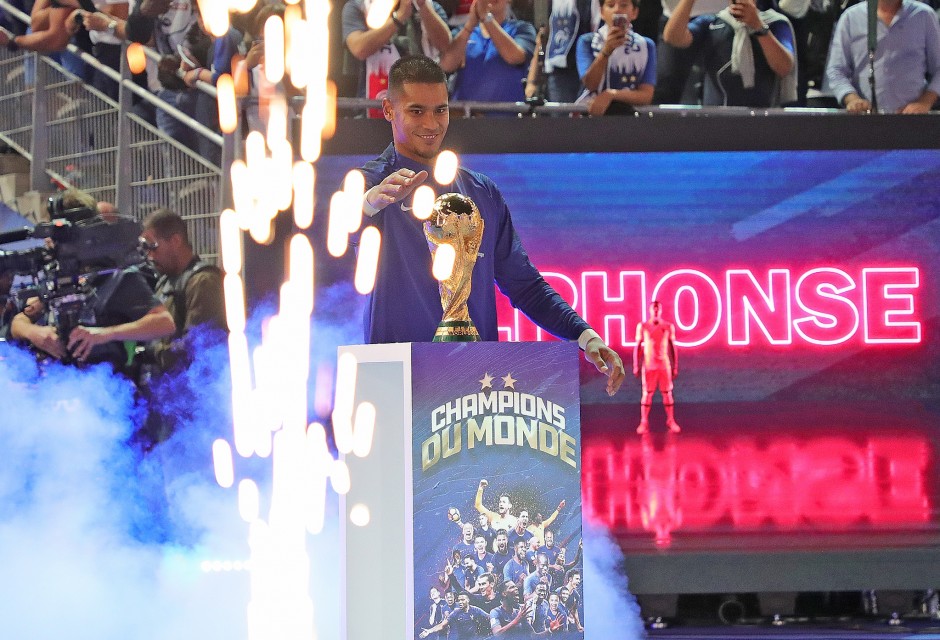 Real support.
Godfather & Ambassador
---
Alphonse Areola
Alphonse is a French footballer who plays as goalkeeper at Paris Saint-Germain and world champion with the France team.
Inspired by the Playlife project which brings together sport and children, Alphonse immediately wanted to participate in the project.
Of Filipino origin, Alphonse is also an "Asian Ambassador".
Creation of the association

Following the presentation of the project to the first partners, sponsors, ambassadors, ... (in order to consolidate the project), we decide to create the association.

with Alphonse Areola

During an evening dedicated to Alphonse Areola's communication, we discussed this project. Excited by this idea, Alphonse showed his motivation and clearly encouraged us to activate this project.

Project idea

Immersed in the world of sports education and convinced by the benefits of sport, we had the idea of sending sports equipment to underprivileged areas.